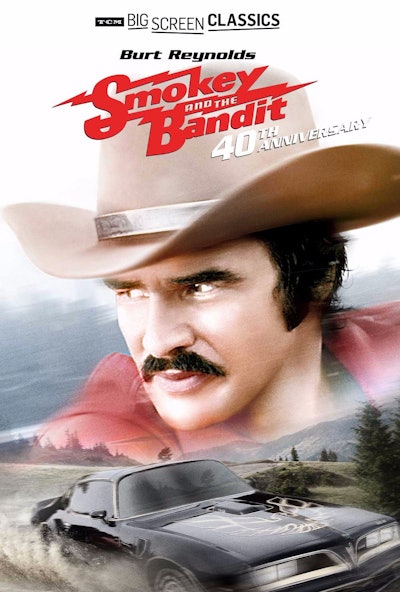 Forty years ago, a wise-cracking legendary trucker teamed up with his best friend and a runaway bride to deliver 400 cases of beer and outsmart a vengeful Texas sheriff, and American trucking was never the same.
Smokey and The Bandit debuted on the big screen in 1977 and became the trucker movie by which all others are judged. Since then, many folks have only seen this iconic movie on a home TV, laptop screen or their smartphone.
Until now.
Come May 21 and May 24, Burt Reynolds as the Bandit, Jerry Reed as The Snowman, Sally Field as Carrie and Jackie Gleason as Sheriff Buford T. Justice will be back on the big screen; 700 big screens to be exact.
The special screening is part of the year-long TCM Big Screen Classics series from Turner Classics Movies and Fathom Events.
The film will be shown at 2 p.m. and 7 p.m. local time both days.
Tickets can be purchased from Fathom Events or at participating theater box offices. A complete list of participating theaters can be found on the Fathom Events site.