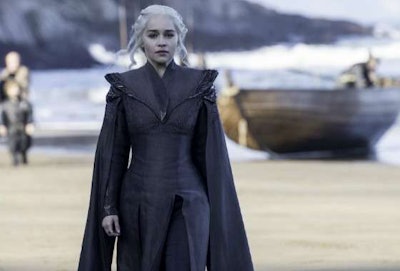 July has a long list of new streaming options from Netflix, Amazon Prime, Hulu and HBO Now.
HBO Now's heavy hitter Game of Thrones returns July 16 for its seventh season. Spoiler alert: Winter is finally here, and so is war.
Netflix is also bringing in the new month with a full selection of original shows and movies, including The Standups, a series highlighting different comedians.
Some other streaming highlights for July include:
1. Game of Thrones: Season 7 (HBO Now, starting July 16)
2. Hacksaw Ridge (HBO Now, July 22)
3. Jeepers Creepers (Amazon Now, July 31)
4. Braveheart (Hulu, July 1)
5. Talladega Nights: The Ballad of Ricky Bobby (Hulu, July 12)
6. Last Chance U: Season 2 (Netflix, July 21)
7. The Standups: Season 1 (Netflix, July 4)