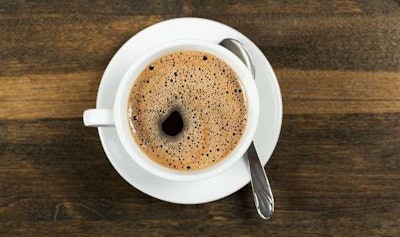 For many Americans — including a lot of truck drivers — Friday, Sept. 29 ought to be a national holiday with banks and post offices closed, parades, civic celebrations, and children free from school.
After all, Friday is National Coffee Day!
While we may have to work, many of the travel stops and restaurants found along most interstates are celebrating with specials.
Love's Travel Stops
Customers who fill up with coffee at Love's can have their cup and save a life, too. Sales Friday of all 24 oz. hot beverages benefit Children's Miracle Network Hospitals to help sick and injured children. In honor of the special day, 24 oz. coffees and cappuccinos are available for only $1 from 12:01 a.m. to11:59 p.m., according to a statement from th company. Truck drivers who are My Love Rewards members can use a free drink refill credit on coffee, and Love's will still donate $1 to CMN Hospitals on their behalf.
Pilot Flying J
https://pilotcoffee.pilotflyingj.com/
or at
Pilot Flying J's Facebook page
to be displayed at the time of purchase in-store at any time on Friday.
TA Petro
TA Petro's is giving customers any size coffee at its Travel Stores and Minit Marts for just 50 cents on Friday. For UltraONE members or Minit Mart app users the coffee will be free. The offer does not apply to restaurants at the travel stops.
Dunkin' Donuts
Dunkin' Donuts is having a buy one, get one offer this National Coffee Day, according to a press release from the company. Any customer that purchases a medium, large, or extra-large cup of hot coffee will receive "an additional medium-sized hot coffee for free."
Krispy Kreme
Krispy Kreme is celebrating the entire weekend. According to a press release from the company, you can into a participating Krispy Kreme and get a free hot coffee in any size or a small iced coffee from Friday, to Sunday, Oct. 1; no purchase necessary.
Tim Hortons
Tim Hortons is declaring it National Coffee Week. From Friday, Sept. 29, until Friday, Oct. 6 customers will be able to get a free original blend, dark roast, decaf, or iced coffee of any size if they download the Tim Hortons app. This deal is only good at participating American locations.
Wawa
Wawa is celebrating National Coffee Day in all of its stores by giving out "free coffee, any size, all day," according to a statement from the chain.
Cinnabon
The chain found at many rest stops offers a free 12-ounce coffee to help you celebrate Friday.