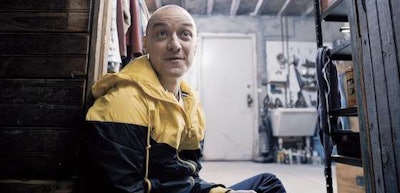 October isn't just for scary movies. Next month the various streaming services are adding classic favorites like The Sandlot and a documentary on one of America's favorite musicians, James Brown.
On the comedy front, Curb Your Enthusiasm returns for its ninth season Oct. 1. If you'd rather sink into a solid drama series, Hulu offers all five seasons of Prison Break beginning Oct. 1.
If you are looking for a new scary movie to get you in the Halloween spirit, HBO Now offers Split starting Oct. 28. In the film, a man with 28 different personalities kidnaps a group of teenage girls.
1. The Sandlot (HBO Now, Oct. 1)
2. X-Men Origins: Wolverine (HBO Now, Oct. 1)
3. Split (HBO Now, Oct. 28)
4. Prison Break: Compete Seasons 1-5 (Hulu, Oct. 1)
5. Mr. Dynamite: The Rise of James Brown (Netflix, Oct. 2)
6. Wheelman (Netflix, Oct. 20)
7. Curb Your Enthusiasm: Season 9 (HBO and Amazon Prime, Oct. 1)