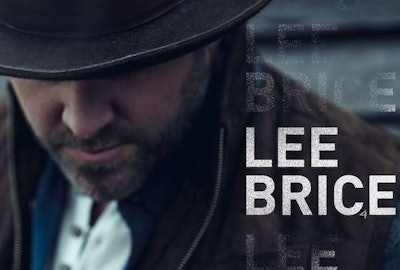 Lee Brice releases his fourth album, featuring 15 new songs, Friday, Nov. 3. The self-titled album has been in production for two years and includes the recently released single What Keeps You Up At Night, a song Brice said is based on a book written by his pastor.
"Lyrically, personally and musically it's one of my favorite songs on this album — it was the beginning, the foundation and the bare soul of this album," Brice told People in an interview. "I didn't want it to lull anyone to sleep — I wanted it to rock. Now, maybe, just maybe, it'll cause someone out there to consider what keeps them up at night."
The album is available for preorder on Amazon and iTunes.
The album's track list:
1. What Keeps You Up At Night
2. Little Things
3. American Nights
4. Boy
5. They Won't Forget Us
6. I Don't Smoke
7. You Can't Help Who You Love
8. Rumor
9. The Locals
10. Songs In The Kitchen
11. Story To Tell
12. Have A Good Day
13. Eyes Closed
14. Dixie Highway
15. The Best Part of Me