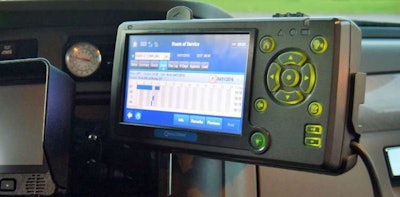 Few things have spurred as much controversy in the American trucking industry of late as electronic logging devices.
The Federal Motor Carrier Safety Administration's mandate that requires most heavy duty trucks to have ELDs installed by Dec. 18 has spurred plenty of debate among truckers, and lots of action and reaction by trucking organizations.
Recently the Owner Operators Independent Drivers Association asked the FMCSA for a sweeping exemption for small trucking companies. Earlier, the agency granted a 90-day exemption for haulers of livestock and other agricultural commodities.
Not surprisingly, truckers voiced their opinions on the Truckers News Facebook page. See what they said.
Have an opinion of your own? Voice it in our comments section below.