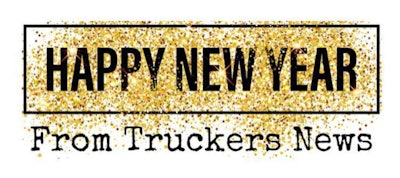 Well, that's that; another year in the life of the American trucking industry is history and a new one looms.
As always, the year gone by was difficult — even painful — for some, while others benefitted and even thrived. But for most of the men and women who drive the 3.5 million trucks on U.S. highways, it was somewhere in between and they hope for things to be better in the year ahead.
For the record, here's how Trucker's News recapped 2017:
And, looking ahead, it seems as though 2018 is going to be a busy year for truckers in the U.S.