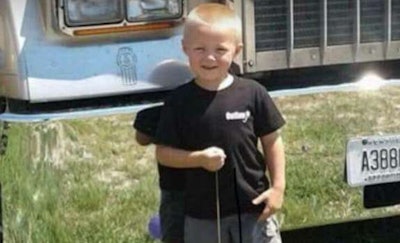 Never underestimate the size of the collective heart of American truckers.
When a woman made a simple request on Facebook asking truckers to turn on their lights in memory of a little boy who died in a Bremen, Kentucky house fire, drivers responded in force.
Five-year-old Levi Case, who loved trucks, died in a fire along with his 89-year-old uncle Mitchell Kyle Saturday, Feb. 3. WBKO-TV reports a neighbor and family member was able to get the child out of the burning building, but the youngster died later at Vanderbilt Hospital.
See how drivers responded in these two Facebook posts.