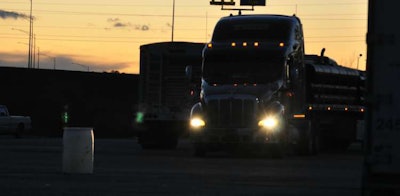 A date by which the federal government had wanted to make public a proposal to change the hours of service rules by which truckers must live came and went with no proposal in sight. In fact, it remains in the White House Office of Management and Budget, which must give its blessing before the proposed change can be published and continue to move forward.
Overdrive Senior Editor James Jaillet has tracked the proposed hours of service change and took time out of his schedule recently to talk about the status of the that proposal and other trucking issues swirling around Washington, D.C. these days.
Jaillet also talks about the extensive reporting Overdrive has done on the data generated by electronic logging devices.