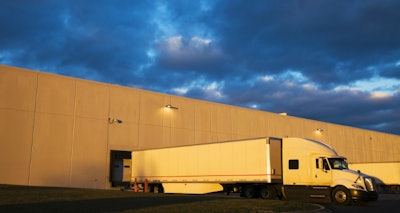 A new review of two studies in 2014 and 2018 by the American Transportation Research Institute found "detention frequency and length has increased, with negative impacts on driver productivity, regulatory compliance, and compensation," according to ATRI's summary of its report on the issue.
Not surprisingly, truckers had plenty to say.
Among other things, the ATRI report found there was a nearly 40% increase in drivers who reported that the majority of their pick-ups and deliveries were delayed over the past 12 months due to customer actions. It also said drivers reported a 27.4% increase in delays of six or more hours, and delay lengths of two or more hours increased 11.2% between 2014 and 2018.
When Truckers News posted our original story about the detention study, we asked drivers about their experiences. Our unscientific online poll asked, "How often are you detained at a shipper or receiver for more than two hours?" The results were:
31.7% every time I pick up or deliver
28.3% three times a week
23.5 two times a week
9.4 once a week
5 % once a month
2% never
Here are some of the comments from the Truckers News Facebook page and our website:
Dana Turner: Well, amazing they are finally figuring out that drivers sometimes don't get paid for detention. And some places hold drivers for long periods of time. Then a driver gets a load and is expected to arrive the next morning, which sometimes (is) impossible. Most shipping and receivers do not care a driver is on a clock.
BK: No, they won't care. If they are forced to provide parking and facilities for drivers then they would care.
Willie Perez: As a flatbed driver most dispatcher will tell drivers if we get paid, you will. So, in other words, your not getting s*** but your clock keeps on ticking.
Mike Main: At the Dr Pepper/Snapple in Victorville they recently told my company if we are late, then we have to reschedule for the next day. Since then, had one pickup that even though I was on time it took 3 hours to start getting loaded. The next time got there 1 hour early and it literally took 1 hour just to get to the guard shack. Then the guard says "Outta doors, gonna have to call you when one opens." Was there for 4 hours total. So, it's the end of the world if the driver is late, but naturally, it's a "too bad so sad" scenario if they make you wait several hours. And they will make you wait. There's not a damn thing a lowly truck driver can do about it.
Michael Hildebrand:
They needed a study for that?
William Perkins:
The reason is because they are focused on destroying (the) driver, not the people that don't have a clue what's going on in the shipper and receiving management.
Jeff Ledbetter:
Seems to be worse at the places where you have to deal with union workers.
Thomas Brent Justice: 24 hrs detention time at shippers over the last two days due to federal USDA inspectors not getting to inspecting export load. When asked shipper why so long waiting was told a couple of inspectors didn't care about shipping inspections and would "get to them whenever they wanted to." Left shipper at 1 a.m, this morning. Shipper turning load around because it won't make delivery time. Ridiculous!!!!
Left Lane: You're early they take their time, you're late, forget about it! What's the sense of giving an appointment time and not honoring it? I guarantee you if delays were monitored by a more structural system (FMCSA), and after 2 hours detention kicks in, these shippers and receivers will add getting the driver out accordingly, a priority!