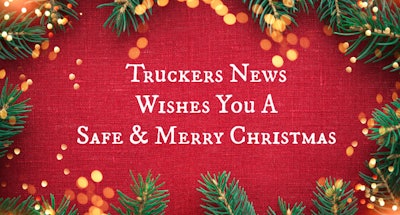 This is, among other things, the season of lists. In the past week or so there have been lists of:
Best Country Music Videos of 2019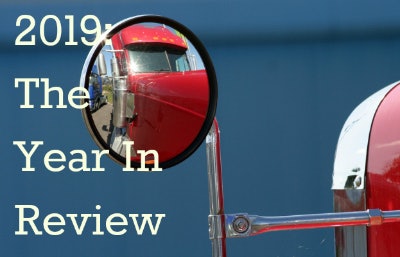 The list of lists could go on and on. (We even have two of our own today: Most popular stories in Truckers News and Most Watched Videos.) However, the list that follows is not so much the best of anything. Instead, it's a highly subjective list of our personal favorite trucking stories of the past year. Most are from Truckers News, but a couple are from our sister publications Overdrive and Commercial Carrier Journal.
Here's our Favorite Trucking Stories of 2019:
Will Beeley is 68 years old, drives team with his wife, survived a life-threatening illness while on the road and earlier this year released an album of his music 40 years after his last one. Beeley joined the Truckers News Podcast from the road.
If you have a bucket list, add this to it: the All-Mack Truck Show in Lititz, Pennsylvania. Every October, including this past one, Roger Gerhart is the genial host to anyone and everyone who wants to show off their Mack truck. There's no entry fee and no judges. Just the kind of truck camaraderie so many like to call "old school" and lament its passing. And, pie. Lots of pie. With perfect fall weather, this year's gathering of Bulldogs in Lititz was one to remember
Jay Thompson hails from a long line of truckers, and he has the stories to prove it. Our Overdrive colleague Senior Editor Todd Dills talked to Thompson for a segment of Overdrive Radio that proved to be as educational as it was entertaining. It's a good listen.
Meet Ester Nemeth on the street and it's likely you'd not guess she was a truck driver. But, looks can be deceiving. Not only is Nemeth a trucker with 30 years and 2 million safe miles to her credit, she was also crowned last Company Driver of the Year by the Truckload Carriers Association and Truckers News. Sitting in an almost empty ballroom at the Wynn Resort in Las Vegas last March, Nemeth talked about her girlhood in a gold mining town in far northern Manitoba, Canada. She also talked genuinely of her love for trucking.
There has been much hand-wringing that the sky is falling on the American trucking industry because of the number companies — including a couple of big ones — that went out of business in 2019. One high-profile closing occurred recently as mega-carrier Celadon called it quits in the wake of a damning federal investigation. Despite scare headlines calling the closings a "bloodbath," close examination showed the loss of these companies is more a response to market changes. Tom Quimby, our colleague at Commercial Carrier Journal, dissected the closings and helped make sense of the situation.
Even a daylong downpour could not dampen the spirits or generosity of truck drivers at this year's Mother's Day Convoy for the Make-A-Wish organization in Lancaster, Pennsylvania. Some 545 trucks lined up for this year's convoy and raised $600,542, which was $100,000 more than last year's event.
Dwight Arnold is a big man with a big laugh and big ambitions. He also walked off the stage at the Great American Trucking Show in August with a big check for $10,000 after being named the winner of the 2019 Mike O'Connell Trucking's Top Rookie Award. An Army veteran, Arnold lives in Tennessee and drives for Stevens. And, his family means the world to him, He said, ""Trucking has given me the opportunity to make a better home dynamic for me and my family. With me being able to be home more than when I was in the service, our family bond has deepened more now than ever before."
Yevgeniy Lomakin, a 29-year-old trucker from Vancouver, Washington, was driving on Highway U83 just north of Selden, Kansas earlier this month. At about mile marker 193, the trucker spied flames coming from underneath a 2000 Pontiac Grand Am parked on the side of the road. Before the fire could engulf the car, Lomakin roused the driver who was asleep inside and helped get the woman's three kids out as well. He sheltered the family in his truck until first responders got there. Before he left, he gave the woman all the cash he had in his wallet, about $100.
But, easily our favorite story of 2019 was about a woman who battled the odds at several turns, and not just survived but thrived. Tina Copeland went from a homeless 17-year-old with a newborn to a Blackhawk helicopter mechanic wounded in combat in Iraq. Afterwards, she found in trucking the family-like connections she said she needed badly. Today Copeland is a successful team trucker with the home of her dreams. She talked about her journey on the Truckers News Podcast.
___
David Hollis is editor of Truckers News. Reach him at davidhollis@randallreilly.com
https://www.youtube.com/watch?v=Yi6YBJBiO8U