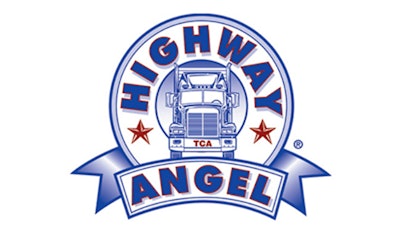 Several truck drivers have been recognized as Highway Angels by the Truckload Carriers Association for their actions helping others in need while on the highway.
Trucker Helps Rescue Erratic Driver Who Crashed on I-76
Kirk Shepherd, from Raleigh, North Carolina was named a Highway Angel for helping an erratic driver who crashed into a highway median.
TCA explains: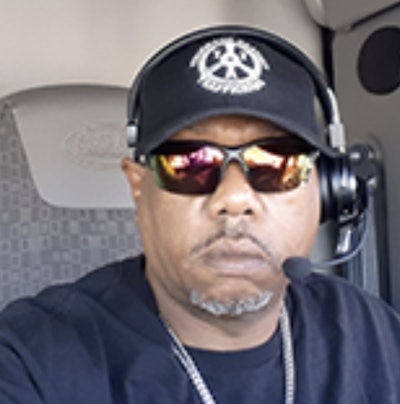 Shepherd was traveling on Interstate 76, near Knightstown, Indiana on the afternoon of June 3, when he witnessed a car driving erratically. He watched as the car swerved back and forth across the road. This went on for three or four miles. He called 911. "I was afraid he would cause a wreck and kill someone. I told the dispatcher there was a dude eastbound on I-76 and reported the mile marker." Other drivers were trying to avoid the erratic driver. "Then he sped up like a bullet out of a gun, leaving a cloud of dust along the median," recalled Shepherd. He could only watch as the driver hit the guidewires along the median.
"He tore four posts out of the ground and that stopped him. His front bumper came off and the hood was crumpled. I stopped on the right shoulder, right across from where he wrecked." Traffic slowed enough for him to run across the highway. "Two other westbound guys stopped as well," said Shepherd. He checked on the driver. "Because of the impact, I think he was in shock. I tried to get him out of the vehicle, but he wouldn't take his left hand off the steering wheel. Flames and smoke started coming out of the side of the hood." Shepherd ran back to his truck to grab a fire extinguisher as the other two men pulled the driver to safety and sat him on the ground away from the vehicle. "When the patrol officers arrived, they took his vitals and checked his pupils," he added. "He was high on something. A deputy hit him with Narcan and that brought him back."
California driver rescues motorist from vehicle fire
Samuel Rojas, from Port Hueneme, California, was recognized by TCA for pulling a driver from her burning minivan.
According to TCA: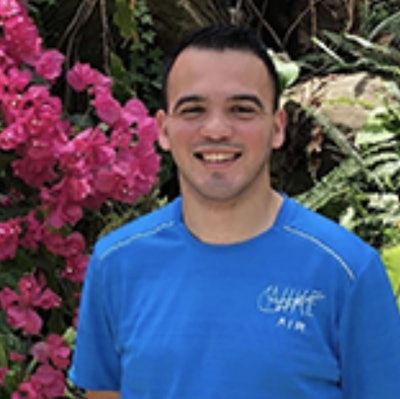 Rojas had just finished picking up a load and was heading south on U.S. 95 in Nevada on May 27. He was hungry but wasn't in the mood for microwave food. "I wanted actual food and to sit down and eat," he says. He decided to get on Highway 163 to take him into Kingman, Arizona.
As he traveled up a steep incline at 35 mph, a minivan passed him. Rojas glanced over and was startled to see fire coming from beneath the minivan. "I laid on my air horn and city horn to get her attention," said Rojas. However, she didn't respond. He called 911 and reported his location. "When I got to the top of the hill I saw the minivan was on the side of the road, completely in flames." He immediately slowed. "As soon as I hit 10 mph, I dropped the truck into neutral and pulled the parking brake and jumped out." Rojas ran over to the driver's door. "She was struggling to get her dog," he said. "It was so hot in there. I told her to leave the dog." He got her out as the flames grew more intense and moved her to the steps of his truck away from the fire.
Now that the driver was safe, Rojas considered going back for the dog. "I asked her how much fuel was in the vehicle," he said as he was worried about it exploding. "She said she had just filled it up. I apologized but told her I couldn't take that kind of risk for a dog. She said she understood. Then she began complaining about how hot she felt," he recalled. "I could see she had been burned."
By now, another driver had stopped to help. "I grabbed towels and a thin blanket from my truck and we wet them down with bottled water to cool her down," said Rojas. He knew they couldn't give her anything to drink. "With the temperature of her body, she would go into shock." Rojas estimated she was burned over 30 percent of her body. As Rojas applied the bandages he looked back to see that the flames from the minivan had set off a brush fire.
Thankfully, two other vehicles pulled over and three men ran over with shovels. Rojas instructed them to dig a trench and get rid of anything that could burn. He grabbed a fire extinguisher from his truck and depleted it before returning to the injured driver. "She asked me to call her husband," added Rojas. "They were able to talk and say, 'I love you.'" Rojas did what he could to comfort the woman, whom he estimated to be in her early 60s, until an ambulance and firefighters arrived.
Rojas has kept in touch with the woman's husband. "She was in the hospital for a couple weeks," shared Rojas. "She'll have two or three months of physical therapy and then she'll be fully recovered."
Husband and Wife Team Aid Driver Who Fell Asleep At the Wheel
Patrick Leblanc and Nathalie Rivard from Notre Dame Du Mont Carmel, Quebec, Canada have been recognized for aiding a driver who fell asleep at the wheel and went off the road.
TCA says: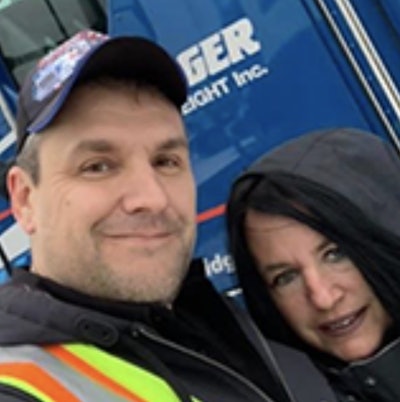 It was around 1 a.m. on April 27 and driving team Leblanc and his wife, Rivard, were traveling along Trans-Canada Highway 1 West near Bassano, Alberta. Leblanc was behind the wheel. He slowed as he saw a pickup truck off the side of the road lying on its side. After pulling to the shoulder, Leblanc and Rivard hurried back to check on the driver. Another truck stopped and Leblanc asked the driver to call 911 while he checked on the pickup's driver.
"He was in a state of shock, and his left arm was cut and bleeding," shared Leblanc. "He didn't know where he was." The passenger side of the pickup was completely smashed. Everything in the pickup had flown through the windshield. "He couldn't find his phone and wanted to call his wife in British Columbia, but he was pretty shaken," added Leblanc. "I called her for him and told her he would be alright." As they waited for help to arrive, Leblanc and Rivard gave the driver water from their truck and calmed and reassured him.
"The driver must have fallen asleep and when he hit the soft shoulder, that woke him up, but it was too late. He probably turned the steering wheel too hard and that caused him to flip over." As they waited for EMS to arrive, Leblanc cleared debris from the road. Other passersby stopped to ask if more help was needed. The next morning, the pair were relieved to receive a call from the driver's wife who told them he had needed 15-20 stitches, but would be alright. She thanked them for all they did to help.
Florida Trucker Honored for Aiding Crash Victim
Bobby Edney, a driver with Carroll Fulmer Logistics Corporation of Groveland, Florida, was named a Highway Angel for helping a motorist after his car blew a tire, veered off the road, and into a heavily-wooded area in Texas.
TCA recounts what happened: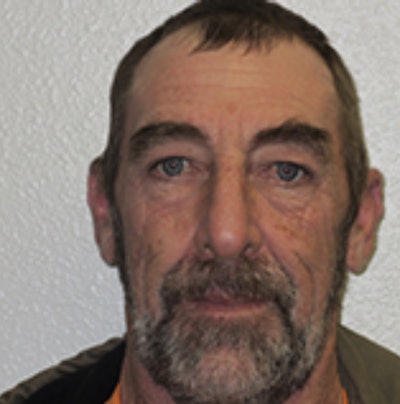 On the afternoon of May 10, Edney was carrying a load down Interstate 7 South in Refugio, Texas. He was traveling in the right lane and noticed a black Lexus sedan traveling to the left of him. As the driver of the sedan sped up to pass, the motorist's car blew a tire and spun out of control. Edney figured the driver must have hit his brakes, causing him to shoot across the highway in front of his truck. Edney said the Lexus slammed into a brick wall then veered off into the woods.
"I hit the shoulder and called 911," Edney said. "I then went looking for the car but couldn't see it in the woods. When I finally saw the car, I took a hammer and knocked the windows out."
Emergency personnel eventually arrived and used a chainsaw to cut trees from around the car, and then used the Jaws of Life to extract the driver. They put him on a stretcher and hurried him to the ambulance. Edney noticed the driver was an older man with a handicapped sticker on rearview mirror.
"If I wouldn't have stopped, nobody would have known he was off in the woods. I saved a man's life is what I did," Edney shared proudly. "Thank God he didn't blow his tire beside me because he would have rolled my truck as well, which was fully loaded with a delivery. And if I wouldn't have been paying attention and slammed on my breaks in time, I would have gone over the top of the sedan."
For their willingness to assist other motorists, TCA presented  each driver with a certificate, patch, lapel pin, and truck decals. His employer has also received a certificate acknowledging their driver as a Highway Angel.
Since the program's inception in August 1997, nearly 1,300 professional truck drivers have been recognized as Highway Angels for the exemplary kindness, courtesy, and courage they have displayed while on the job.
The program is made possible by presenting sponsor EpicVue, and supporting sponsors, DriverFacts and Drivers Legal Plan