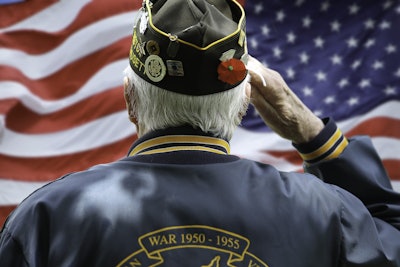 Many of today's truck drivers came to the industry after having served in the U.S. military.
And, as we have in the past, Truckers News wants to salute the men and woman who served in any branch of the military and now are part of the corps of truck drivers. In these days of the continuing COVID-19 coronavirus pandemic, truckers are serving the nation once again by ensuring the raw materials and finished goods Americans need are properly delivered.
Over the years we've been fortunate to meet and tell the stories of men and women who had distinguished careers in uniform and on the road. We've met:
Now we want to hear about your time in the military before you became a truck driver. All you have to do is send us a photo of yourself in uniform during your days in the military, tell us about what you did then and about what you do in the trucking industry these days.
Just click here to send us your photo in uniform and some details about your service and what you do a driver these days.