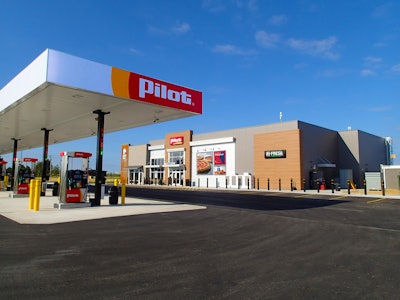 About a year ago at this time, every person and every business in the U.S. was coming to the realization that the country was about to face a major challenge, unlike any seen in many years.
The precise magnitude of that challenge was not lost on Brian Ferguson, who is the chief merchant for Pilot, which operates more than 750 travel centers in 44 states and six Canadian provinces and has 28,000 employees. However, Ferguson recalls how the company was able to quickly and successfully shift gears and reemphasize the company's promise of providing a safe, healthy, and clean place for its guests to visit and in which its employees could work.
Ferguson also recalls that while 2020 meant a constant battle with the coronavirus, it didn't get in the way of Pilot's efforts to deliver new products and rewards for professional drivers, expand its partnerships with others, and generally provide "more services, better value, greater hospitality and better travel centers for the industry.
Ferguson revisits 2020 in this edition of the Truckers News podcast and looks ahead to what's happening in 2021.