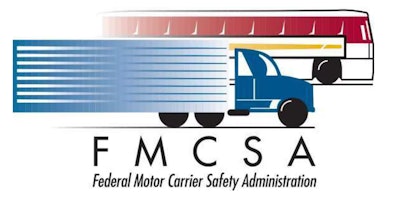 The Federal Motor Carrier Safety Administration has once again extended the national emergency declaration, which provides an exemption from some hours of service regulations for truckers carrying goods in support of emergency relief efforts related to the continuing COVID-19 pandemic.
The declaration was to expire today. It now lasts until the end of August.
According to the FMCSA, carriers of the following products can take advantage of the relief:
Livestock and livestock feed
Medical supplies and equipment related to the testing, diagnosis, and treatment of COVID-19
Vaccines, constituent products, and medical supplies and equipment including ancillary supplies/kits for the administration of vaccines, related to the prevention of COVID-19
Supplies and equipment necessary for community safety, sanitation, and prevention of community transmission of COVID-19 such as masks, gloves, hand sanitizer, soap, and disinfectants
Food, paper products, and other groceries for emergency restocking of distribution centers or stores
Gasoline, diesel, diesel exhaust fluid (DEF), jet fuel, ethyl alcohol, and heating fuel including propane, natural gas, and heating oil.
Some commodities formerly covered under the waiver are no longer included. These include vehicles and building materials.