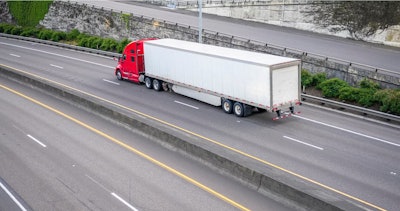 Earlier this summer Knight-Swift, one of this country's largest trucking companies, purchased U.S. Xpress, another major carrier. The purchase price was $808 million.
While it may be one of the largest -- if not the largest -- trucking company deals this year, it is far from the only one. So far this year, the short and incomplete list of trucking mergers and acquisitions includes:
Forward Air acquiring Land Air Express
Big G Express purchasing RTR Transportation
Trimac obtaining American Industrial Partners Logistics
TFI International purchasing Siemens Transportation Group
Transervice Logistics acquiring Lily Transportation
One thing for certain, that list will continue to grow during the rest of 2023, and it looks as though the trend will continue if not accelerate in 2024.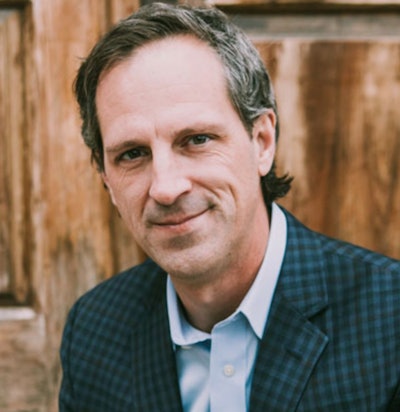 Spencer Tenney knows a great deal about trucking industry mergers and acquisitions. His company, The Tenney Group, is a prominent player in the deal-making sphere of the transportation sector. He said the uncertainty in the trucking industry as a whole led to some hesitancy earlier by companies considering selling.
"I think that the first half of the year, there were a lot of folks that probably wanted to begin the exiting process, but sat on the sidelines to kind of see what was going to happen," said Tenney. "But even in the last 60 days, we've had a significant uptick in folks that feel a little bit more comfortable in terms of the normalizations in the market and feel like, 'Well, I have to take my chips off the table at some point. This appears to be the new normal, so let's go, let's go get it done.'"
And, Tenney and his team have helped both buyers and sellers "get it done."
In a recent conversation with Truckers News, Tenney said his group has closed on four deals in the last 60 days. He listed them: there was an intermodal deal, a brokerage deal, a bulk hauler deal, and a final mile transaction. He said one of those deals was what he called "a very large asset-light nine-figure transaction."
Tenney acknowledged that making that last sort of deal is not easy these days.
"It's very challenging to get the asset-light deals when there's not equipment or trucks and trailers to collateralize those transactions," Tenney said. "So what we're seeing are the types of transactions that allow companies to create some form of diversification where they have a highly concentrated exposure in either one revenue type or geography. But, I think that folks are using this interesting time and environment to help diversify and spread risk across multiple different customers, multiple different industry categories. And to me, that's a really smart play right now."
One of the major changes in trucking this year was not a merger or acquisition, but the closing of a company. Yellow Corp. earlier this month announced it was ceasing operations after 99 years, laying off its entire workforce of 30,000 people and filing for Chapter 11 bankruptcy.
Tenney said that while Yellow's situation has not directly precipitated any deals, it has focused the attention of the owners of some carriers.
"I think in general, what it does, is it raises the sensitivity about how unforgiving this space is. I mean there's a lot of problems, but I think for people that have ridden the trucking rollercoaster over the last 36 months (have seen) like three different completely different freight environments. You see something like the Yellow bankruptcy and it'll humble you. You can be a tremendously gifted operator in this space and still get humbled.
"I think that for some folks, what it does is force (them to take) a look within and say, 'All right, am I comfortable with the risks that are required moving forward to be a leader in this space? And if I'm not, then perhaps this might be the right cycle to take my chips off the table.' I think that's kind of what I'm seeing. It's not like an immediate thing. It's more of just a recognition of, 'Hey, what we do is very difficult, and if we're not all in, let's say it out loud and figure out what we're gonna do instead.'"
Tenney also said he expects to see what he called a "tremendous uptick in companies that are available to purchase, specifically in the last five months of this year." Much of that is due to the state of the overall economy -- especially increased interest rates -- coupled with the soft freight market. Tenney said it's a "horrible situation for a lot of people."
As a result, Tenney said he expects to see some trucking companies go out of business. "Some of them will find a buyer, some of them won't, some of them will just close their doors," said Tenney.
Another trend Tenney has noticed is the arrival of new buyers, many of whom are companies that realize they need to use acquisitions to offset rising expenses. He also said he is seeing a whole new generation of leaders within the industry who are comfortable with the idea growing their companies via acquisitions.
It'll be modest-sized companies -- firms with 30 to 100 trucks -- that are going to be among those being acquired, according to Tenney. He said these may be companies owned by people who want to see the legacy of the business continue, but they can't continue to double down on the risk.
"So I think a lot of those folks will see this particular cycle as they're stepping off point," said Tenney.
He added that many of these companies may be family-owned, and it's clear that the next generation is not interested in continuing in the business. He said those owners turn to his company to find who the next trustee of that company's legacy will be.
As for the road ahead, Tenney said he expects mergers and acquisitions to continue even if the freight recession continues. And he expects them to continue in a big way in 2024.
"It's probably a record of the amount of companies that are going to need and want to exit," said Tenney. "And it's also the largest pool of buyers we've ever had because there's never been a time where acquisitions offered the least risky scenario in terms of how to win the future. I mean, it's the most straightforward option. And that's not because that's what I do. I'm just saying there are only so many pennies that you can squeeze out of the dollar through organic growth. You have to constantly create these synergies through acquisitions. And so the amount of people that are going to be integrating that form of growth into their strategies is going to be unlike anything we've seen."