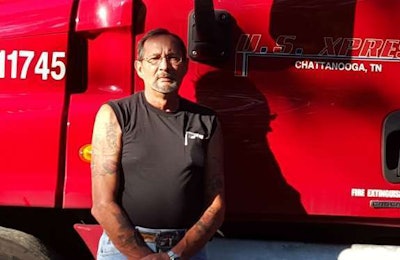 Bruce Overby
Nominated by Kathleen Overby, wife
Bruce is the most loving, honest, trustworthy, dedicated man I've ever known. He loves and appreciates his family, friends and his job.
He's only home four days per month and spends as much quality time with us as possible, and keeps in touch regularly when he's on the road.
Trucking must be in his blood. He has almost 40 years experience and drives an average of 600 miles per day.
He's very meticulous about his career, to ensure himself, the company and the vendors, that everything he does is done promptly and explicit, with safety being his primary concern.
If the industry had more drivers like him, the industry as a whole would prosper more and be much better off.