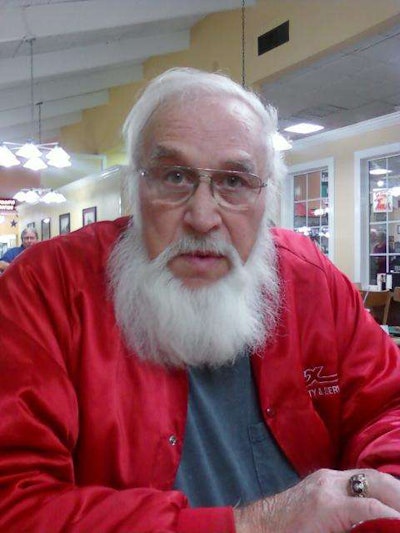 Richard Welton
Nominated by Claris Welton, Wife
Richard and I have been married for 24 years. He is 79 1/2 years old and has been driving trucks since 1963 when he left the Army.
Richard calls me and our children, who are 20 and 17 years old, throughout the day to make sure that we are OK, even though he is the one who is the one working 70 hours a week.
He has hauled everything from tobacco products, to Smucker's jelly, to household goods, to Tampons. You name it and it has been one of his trailers! Richard has pulled a flatbed, reefer and dry box. He enjoys seeing the country. Richard especially enjoys driving during the holiday season. He loves to put on his Santa hat and wave to the children he passes.
Richard has claimed that there is diesel fuel in his veins instead of blood. He has had colon, prostrate and kidney cancer. During his recuperation time from each of these surgeries he would get antsy and ready to return to his truck.
Richard is more that a steering wheel holder, he is a lifetime trucker!