A New York congresswoman has introduced legislation that would expand a pilot program that allows some 18 to 21-year-olds to drive trucks across state lines.
Rep. Claudia Tenney (NY-22) recently introduced the Waiving Hindrances to Economic Enterprise and Labor (WHEEL) Act, (H.R. 3889), which would expand a pilot program approved under the FAST Act. As it stands now, this program requires participants to be veterans or active duty members of the military service and between the ages of 18 and 21.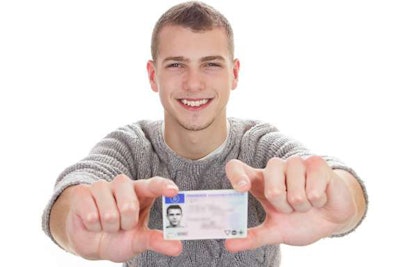 A statement by Tenney about her legislation said the 18-21 military a demographic that has been "challenging to recruit in statistically significant numbers for the purposes of this study." To address this issue, he legislation would broaden the criteria for participation in the pilot program.
Under federal law, individuals in this age group may obtain a commercial driver's license in each of the 48 contiguous states; however, they are prohibited from operating trucks across state lines.
"We already allow qualified drivers between the ages of 18 and 21 to drive from Long Island to Buffalo without a problem, but prohibit them from crossing the George Washington Bridge from Fort Lee, New Jersey into New York City," said Tenney. "The WHEEL Act is a common sense measure that would ease the burden on these truck operators by sensibly expanding the interstate truck driving pilot program authorized by the FAST Act, while maintaining strong standards for participants.
trucking industry
moves most of our nation's freight tonnage and is vital to the health of our economy. However, by 2024, estimates suggest that the shortage throughout the country could be as many as 175,000 unfilled driving positions. With a
truck driving shortage
that is only expected to grow more acute over time, we should take all reasonable steps to address the issue including passing the WHEEL Act."
In a letter of support, Chris Spear, president & CEO of the American Trucking Associations said Tenney's bill "is a critical step towards addressing the trucking industry's growing driver shortage. ATA supports this proposed change."
"The trucking industry faces a severe shortage of qualified commercial drivers," said Kendra L. Hems, president, Trucking Association of New York. "A contributing factor for the shortage is the gap between an individual graduating from high school and their ability to begin a career as a professional driver. With the appropriate training, many of these individuals would safely be able to operate commercial vehicles."
To date, Tenney's bill has seven cosponsors: Reps. Clay Higgins (R-Louisiana), Garret Graves, (E-Iowa), Robert Latta (R-Ohio), Henry Cuellar (D-Texas), David Young (R-Iowa), Bruce Poliquin (R-Maine) and Rick Allen (R-Georgia).
The bill has been referred to the Committee on Transportation and Infrastructure's Subcommittee on Highways and Transit.