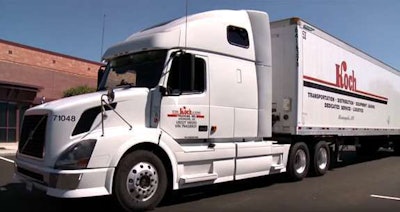 Stan Koch & Sons Trucking, Inc. based in Minneapolis, Minnesota, has increased pay for over the road drivers, and some of its dedicated drivers.
Starting pay rates for the OTR, regional and some specialized OTR fleets are based on experience. Qualified drivers with at least one year of driving experience will now earn a minimum of 41 cents per mile (with hazmat endorsement), and qualified drivers with five years or more driving experience will earn a minimum of 45 cents per mile (with hazmat endorsement).
Koch also increased its Orientation Bonus Payout. The bonuses will now range from $3,000 – $7,000, depending on the fleet. New drivers will receive four installments over the course of their first year. The first installment is paid upon completion of the driver's first dispatch. The three remaining installments are paid upon completion of the third, sixth and 12th month of continuous, uninterrupted employment.
"Rate increases and benefits from the recent tax law reform have allowed us to re-evaluate our current driver pay to make sure we are putting money back in the pockets of our greatest asset – the driver," said CEO Randy Koch. "As the first driver for Koch, I know what it's like out on the road, and I know what a struggle it can be sometimes. It can feel like a tough and thankless job at times. We want to be fair, and we want our drivers to continue to feel like they are appreciated."