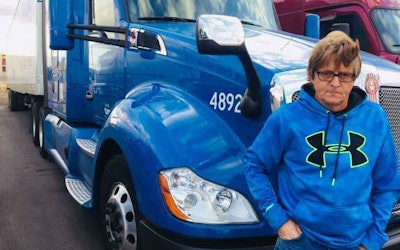 A former offshore drilling rig operator and retired Merchant Marine captain was named driver of the month by a Texas-based carrier.
Jay Heater is National Carriers' driver of the month for March. Heater makes his home in Florida and operates a company truck on the NCI 48 state fleet.
" I saw a very positive online review of National Carriers so I gave them a call," said Heater. "Director of Recruiting Rick Ham spent over an hour with me discussing exactly what I could expect if I joined the "Elite" Fleet. I appreciate the time he spent with me and everything he said would happen, has happened."
Ham said, "Jay was working for another company who was not meeting his needs. When he called, Jay had many questions, good questions, and he knew what he was doing. He told me if he came to NCI he'd be the best driver we have if we could keep him running. I told him if he would do what we do and go where we go, he'd stay busy. This Driver of the Month recognition is an example of both parties working together for mutual driving success."
As part of his recognition, Heater received $1,000.
National Carriers is based in Irving, Texas.