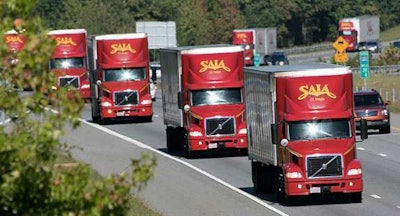 It's been a busy year for Saia LTL Freight. The fleet opened two new Northeastern terminals Oct. 28 in Concord, New Hampshire, and the North Boston area.
These are the latest terminal openings the fleet has seen this year. Saia LTL Freight has added eight facilities in the Northeast in 2019. The fleet also opened a new terminal in Long Beach, California, Oct. 7. The new terminals bring with them new jobs, including driver jobs, and the Concord and North Boston area terminals are still filling positions.
"We are excited to be in Concord and North Reading, Massachusetts as we welcome our newest employees to the Saia family. Our success in the Northeast is a direct reflection of both our operations and sales teams providing outstanding service," said Saia President and Chief Operating Officer Fritz Holzgrefe.