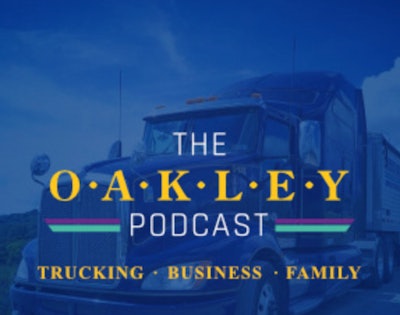 In a recent episode of the Oakley Podcast, host Jeremy Kellett discusses what it takes to get the best drivers around. He is joined by Aaron Mowery and Kyle Jernigan from Randall-Reilly, the parent company of Truckers News. The company from Tuscaloosa, Alabama, provides data-driven solutions for sales and marketing in construction, trucking, and more.
Mowrey is the VP of strategic accounts and Jernigan is a digital marketing strategist. Together they have more than 30 years of experience helping organizations recruit truck drivers.
Kellett, Mowrey and Jernigan discuss:
What makes drivers happy and what they want improved
A data-driven approach to finding potential recruits
How recruiting drivers has changed in the Internet Age
Balancing the number of recruiting materials that potential truck drivers are exposed to
Companies are very serious about trying to recruit right now
Interactions on Facebook pages, phone calls, YouTube, and more
Oakley Trucking is a family-owned and operated trucking company headquartered in North Little Rock, Arkansas.