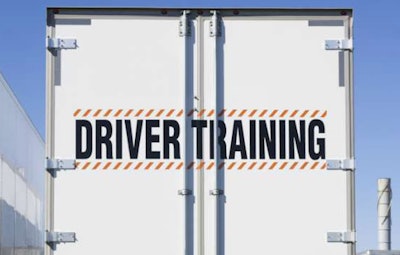 The St. Louis Agency on Training and Employment today announced a new coordinated effort to increase the number of commercial vehicle drivers in the City of St. Louis with a free CDL training program.
From Sept. 1 through Dec. 10, SLATE will offer the 4-week Commercial Driver's License training program to eligible participants at no cost. The agency will also provide students with career guidance and job readiness training, help purchase supplies, materials, and uniforms, and upon completion, will offer job placement assistance.
SLATE is partnering with MTC, Roadmasters, and 160 Driving to provide CDL training to professional truck drivers. The program offers a combination of classroom lectures and hands-on experience for a skill set necessary for students to obtain a Class A CDL certification and apply for work with national carriers, municipalities, and local contractors.
RELATED NEWS: New tuition-free CDL program opens at Florida college
To participate, candidates must be at least 18 years of age, have a valid U.S. driver's license, reside in St. Louis City or St. Louis County, and have a high school diploma or equivalency. If interested, individuals can call (314) 589-8000 to schedule an appointment or come to SLATE, located at 1520 Market Street, Ste. 3050 in St. Louis.
For more information about SLATE, visit www.stlworks.com.