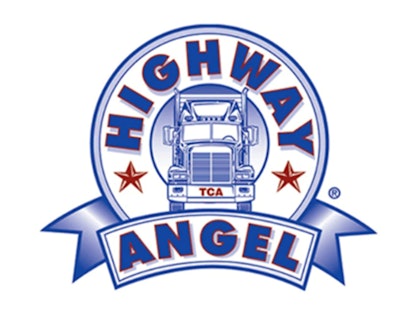 A truck driver from western Pennsylvania is being honored for rendering assistance at the scene of what would turn out to be a fatal car crash last fall.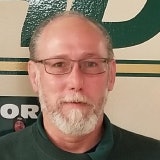 The Truckload Carriers Association recently named Greg Rupp from Leechburg, Pennsylvania, a Highway Angel for stopping to assist at the scene of a motorist struck while pushing his stalled vehicle.
TCA explains:
It was around 5 a.m. one day last October as Rupp, a parts delivery driver, was heading to the last stop of his route. Little did he know that a horrifying accident would soon unfold right in front of him. "I was on Route 40 outside of Brownsville (Pennsylvania)," he said. "It's kind of a rollercoaster-windy road. You have to be cautious in this area."

That morning, as he drove down a hill toward a stoplight, he slowed and checked his mirrors and saw several cars behind him. "When I looked at the traffic light again, I saw a car approaching the intersection from the opposite direction. It hit something in the road and sent it flying into the air," he recalled. "I thought, 'What did I just witness?'"

The car had hit a dark-colored Jeep that was stopped in the road. "It didn't have any lights on, no headlights, no 4-ways," said Rupp. As it turns out, the Jeep had broken down and the driver was attempting to push it to the side of the road. "Someone else had stopped to help when the driver of the Jeep was struck by the oncoming car. He hit the driver's corner of the Jeep and spun it off the road," he added. "What I saw flying in the air was a person. It was terrible." Rupp said that without its lights on, the Jeep wasn't visible in the darkness.

Rupp grabbed his phone and called 911. He then maneuvered his box truck to the side of the road, grabbed his vest and flashlight, and ran to the scene. "There were two other people already with the victim, talking to him," said Rupp. He took action to direct traffic around the scene so no one else would be hit. It wasn't long before a trooper and other first responders arrived. Rupp remained on the scene to talk with the investigating officers. Sadly, he learned the injured driver passed away a few days later.
TCA presented Rupp with a certificate, patch, lapel pin, and truck decals. His employer has also received a letter acknowledging him as a Highway Angel.
RELATED NEWS: Trucker honored for aiding couple whose rental vehicle crashed on I-94
Since the program's inception in August 1997, nearly 1,300 professional truck drivers have been recognized as Highway Angels for the exemplary kindness, courtesy, and courage they have displayed while on the job.
The program's presenting sponsor is EpicVue, and the supporting sponsor is DriverFacts.