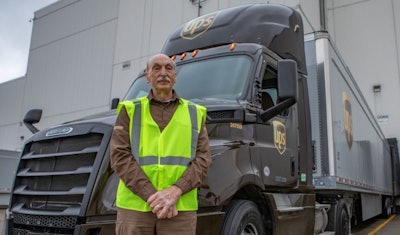 As part of National Truck Driver Appreciation Week, UPS and Cal/Amp are recognizing Cleveland (Cleve) Francis, a driver with 55 years of safe driving to his credit.
Francis joined UPS as a package delivery driver on May 22, 1967. It was during his time as a delivery driver that Francis saved the life of a man on his route in 1979.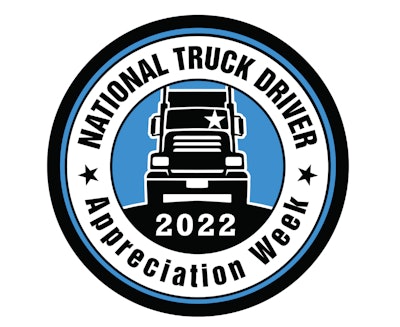 Francis frequently delivered insulin to the man, who was diabetic. The man had fallen and had laid in his garage for 48 hours before Francis found him while on his route. The driver immediately called for emergency medical personnel and stayed with the man until they arrived. The medical team personnel said the man would have died within 12 hours if Francis hadn't found him.
In the 1980s, UPS was ramping up its operations near the Louisville International Airport, and Francis became a feeder driver within UPS' tractor-trailer driver group. He has remained in this group for the course of his career.
RELATED NEWS: FMCSA's Hutcheson praises, thanks truckers at Driver Appreciation Day event
Today, Francis is the most senior active Circle of Honor driver at UPS with the most years of safe driving among all tractor-trailer drivers and delivery drivers. He continues to make the trip from Louisville to Union City, Tennessee, a more than 500-mile, round-trip route.
"Cleve is a one-of-a-kind driver who loves to drive," said Wall Stanley, Louisville feeder on-road supervisor for UPS. "You can say driving is his hobby. Not many drivers these days have the drive and dedication to service like him. On days that he has an empty trailer on his way back to Louisville, he will call the Knoxville or Lexington hub just to see if they need help moving loads. This is not part of his schedule, but he will do it to help out."
As for Francis, he's happy doing what he does.
"I enjoy driving," he said. "And UPS has been good to me. I will continue to drive for a while longer."
In recognition of Francis's achievements, CalAmp and UPS presented him with a care package and gift certificate.
Here are some of the social media posts organizations, companies and carriers have posted during Driver Appreciation Week.