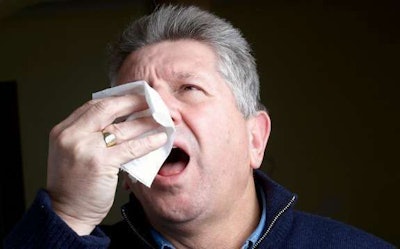 Aside from being the holiday season, this is also something far less enjoyable: the cold season. We don't mean the cold season as in, "Brrrrrrrr" but cold as in, "Achoo!"
Yes, the kind of cold that leads to coughing, sneezing, running nose, headache and the feeling that someone back your truck over you when you weren't looking. The culprit is the rhinovirus.
This video explains what to do, and not do when you feel a cold coming on.
Is the cold and flu season creeping into where you live, or where you're currently driving? Find out here.