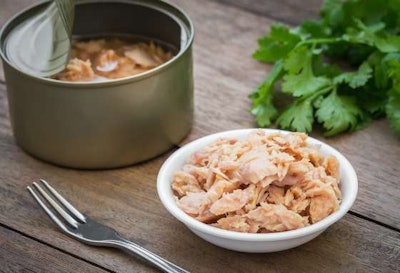 Humble as it is, canned tuna can be used in a myriad of ways. These three recipes use canned tuna as a main ingredient for some surprising meals. And, canned tuna is not that expensive.
1. Tuna, Cottage Cheese and Avocado Salad
This salad comes together in a matter of minutes with just three ingredients. Mix cottage cheese, tuna and avocado together in a bowl and you're all set.
Canned tuna goes Italian when it's paired with olives, light garlic white wine sauce and bowtie pasta noodles. It's a simple dish that requires about 20 minutes of total time.
3. Tuna and Spinach with Lemon Rice
The interesting flavors of tuna and lemon come together in a wholesome rice dish. It uses tuna, spinach, lemon, onion powder, garlic powder, ground black pepper, chicken broth and brown rice. It cooks in about 45 minutes.