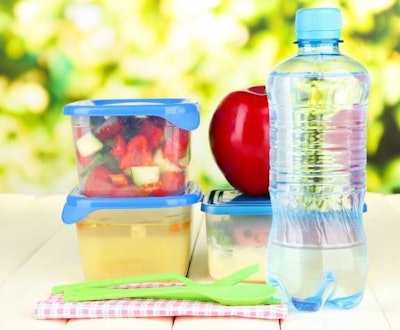 Snacking can be healthy if you've got the right options on hand. Dietitians Sharon Madalis and April Rudat offer some trucker-specific snack suggestions in their book, "Truck Drivers: Stop Your Job From Killing You! The Dietitians' Guide to Smart Eating and Healthy Living for Truckers."
A refrigerator or cooler is needed for these items.
Here's what the dietitians suggest you bring with you for healthier snack options while you're on the road:
String cheese
Reduced fat cheese
Light cheese bites
Single-serving containers of cottage cheese
Fat free of low fat 1% milk
Light yogurt
Portable yogurt
Drinkable yogurt smoothies or shotes (less than 100 calories and three grams fat)
Healthy cold meat (turkey, chicken, lean ham, lean roast beef)
Hard-boiled eggs
Baby carrots or other cut vegetables (cucumbers, celery, pepper strips)
Low fat dips and salsas
If none of that sounds appetizing to you, Madalis and Rudat offer guidelines for reading labels to find healthy snack choices.
A healthy snack will have, per serving:
Less than 150 calories
5 grams of fat or less
Less than 25 grams of carbohydrate if you have diabetes
If you have pre-diabetes, choose sugar free foods when possible