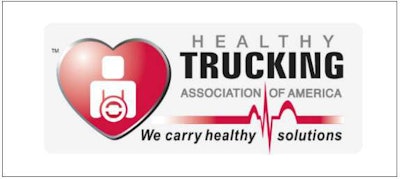 Several organizations are joining forces to help truck drivers deal with one of the leading health problems many of them face: Type 2 diabetes.
The Healthy Trucking Association of America is working with Renegade Radio Nashville and the American Association of Diabetes Educators to raise awareness, conduct screenings, expand coverage and promote healthy education and enrollment activities through the National Diabetes Prevention Program.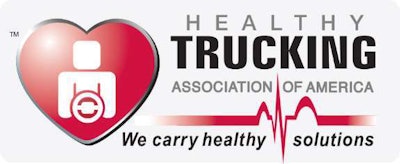 Some 30.3 Americans have diabetes, according to the American Diabetes Association, and most of those have type 2.
The Centers for Disease Control and Prevention recently gave AADE funding for the next five years for a diabetes awareness program to underserved populations who may have little or no access to diabetes prevention services. This includes some Medicare beneficiaries, Hispanic, Native American and African American communities, and residents of states with high diabetes rates.
The HTAA's efforts will focus on truck drivers, whose rates of type 2 diabetes are twice that of the general population, often putting drivers at risk of losing their jobs. The emphasis will be on creating ways to increase access to people with prediabetes or at high-risk for type 2 diabetes.
During the first year, members of HTAA and RRN will visit truck stops, conventions and other venues across the country, and will also work closely with AADE to develop educational content to be delivered by radio and internet-based programming like RNN. New websites, with links to local support, along with special radio and video broadcasts, will deliver the NDPP's Lifestyle Change Program with Omada Health as the delivery partner.
"We consider this strategic initiative with AADE and the CDC to improve the lives of our nation's professional drivers to be a significant step forward in our mission of better healthcare for our industry, allowing drivers to better care for their families and lowering healthcare costs," said Bill Gordon, president and CEO of HTAA.
"We are honored and excited to have been asked to assist in this worthwhile nationwide initiative" said RRN President 'Captain
Jack' Aponte. "We are confident this three-pronged approach of meeting with truckers, providing access to materials and information on-line and lastly combining the music and the message on-air, will help provide long-term results."