There was plenty to see at the Truckers Jamboree at the I80 Truck Stop in Walcott, Iowa on a toasty Friday. Cake was served at the Trucking Museum's birthday celebration for its Mack AB and and the folks from Western Star presented a new 5700 XE to the Owner-Operators Independent Drivers Association. Music was provided by Lindsay Lawler and the Josh Abbott Band. Getting plenty of notice from the crowd was a film crew from Vice, an international online news magazine that was covering the Jamboree and talking to folks about autonomous trucks. The show continues until 5 p.m. Stop by the Truckers News and Overdrive booths, #67 and #68.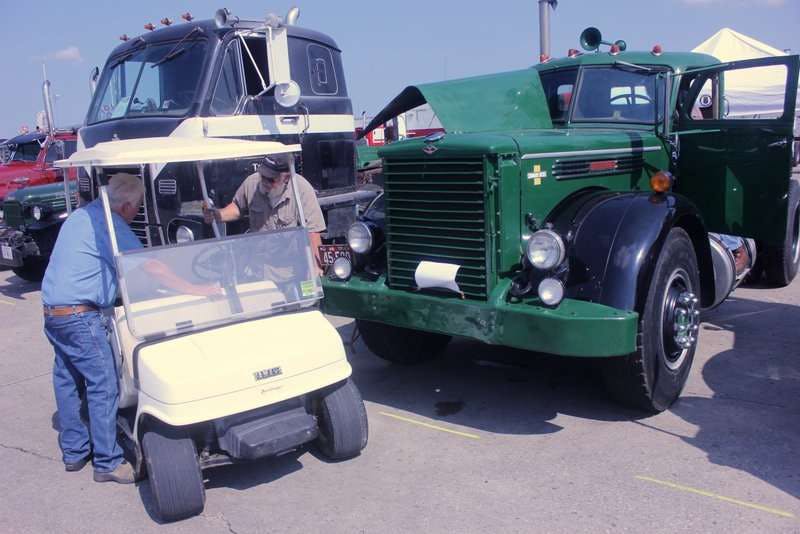 Mark McCullaugh used his 1949 Diamond T 910N to jump start and recharge a friend's golf cart.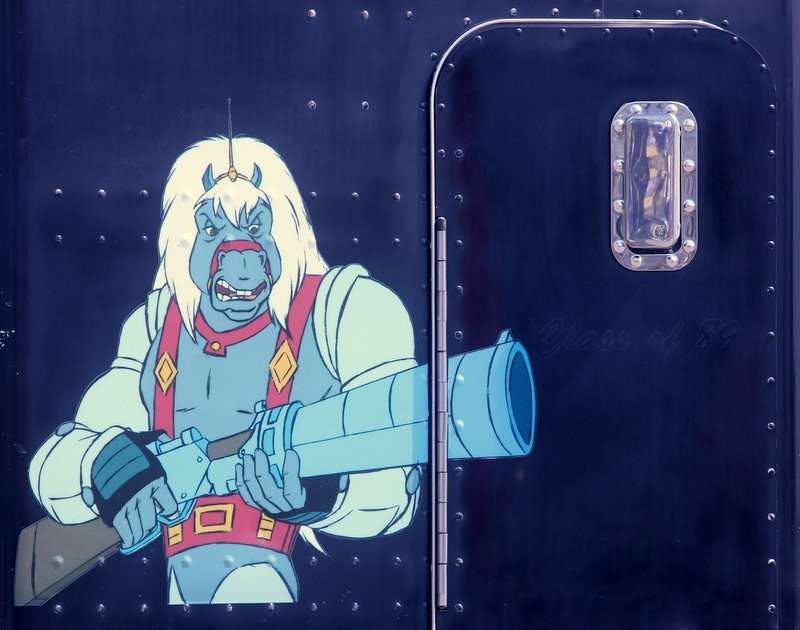 Art is where you find it ...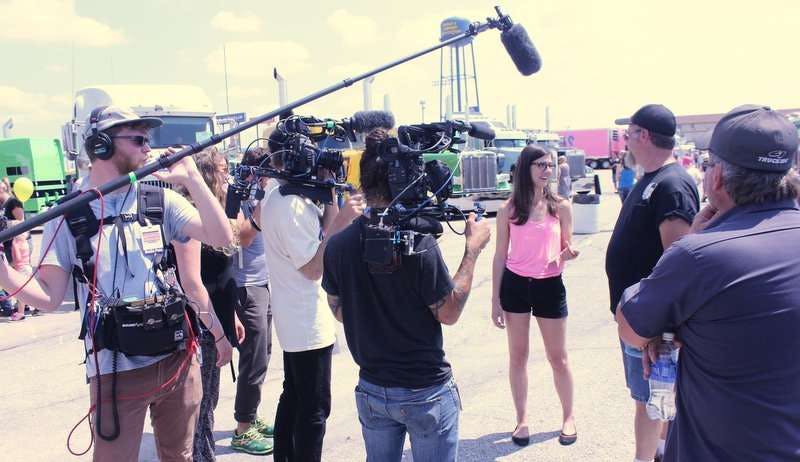 Kaleigh Rogers, a reporter for Vice News, was at the show with a film crew.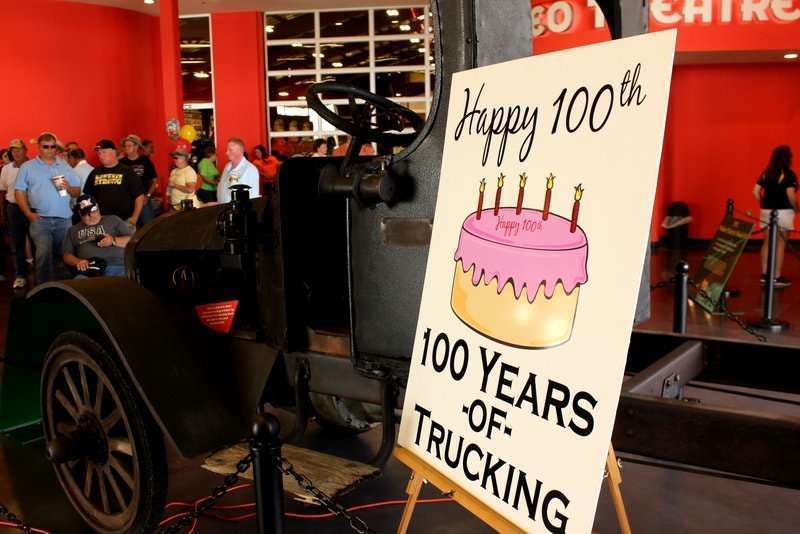 I80's Trucking Museum celebrated the 100th birthday of its Mack AB

Friday was a warm one at the Jamboree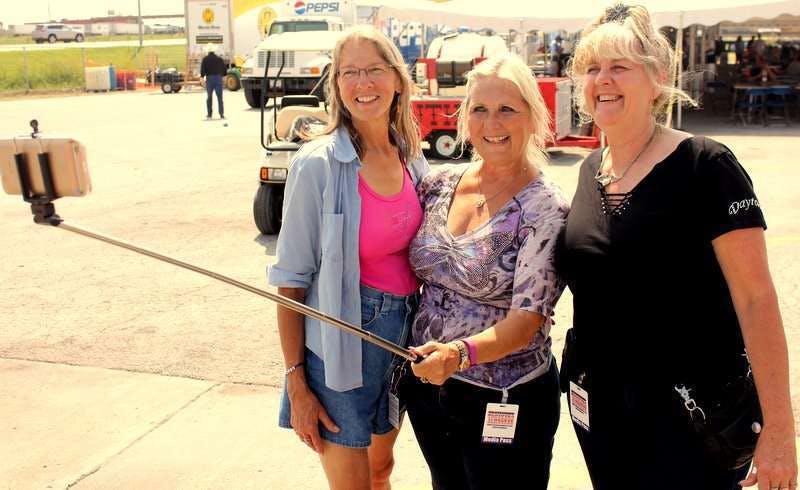 Selfie Stick spotting at the Jamboree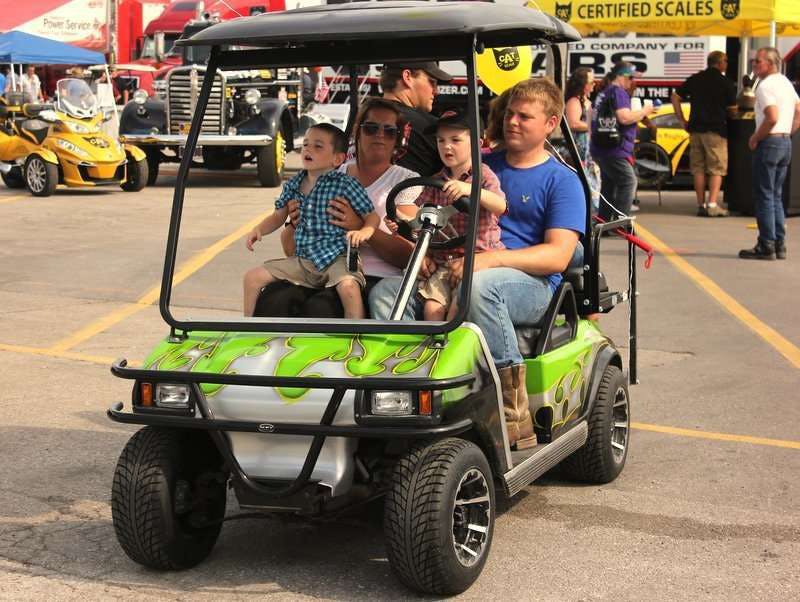 They start 'em driving young in Iowa.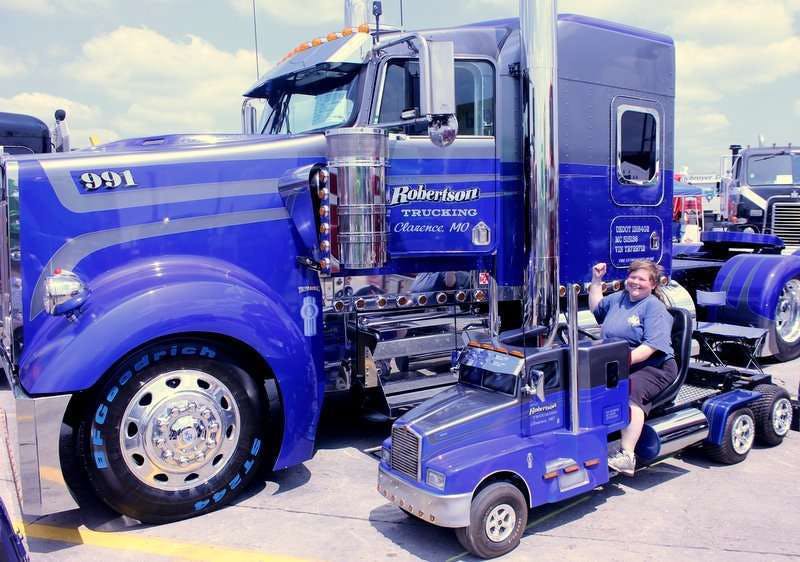 Jody Turner of Clinton, Iowa tried out a smaller version of a big rig