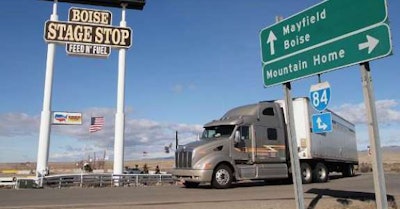 Truckers on the road in Idaho on Thanksgiving Day can get a free meal at the Boise Stage Stop.
Drivers only need to show their CDL to a server to receive a free turkey dinner with all the trimmings. Boise Stage Stop says it hosts a Driver Appreciation Day every year on Thanksgiving Day as a "thank you" to truckers.
Prizes will also be available for truckers that stop in for a meal that day.