AAA predicts 48.7 million drivers will take to the roads for Thanksgiving travel between Wednesday Nov. 23 and Sunday, Nov. 27. That number is a 1.9 percent increase over the number of drivers who were projected to have traveled for Thanksgiving in 2015.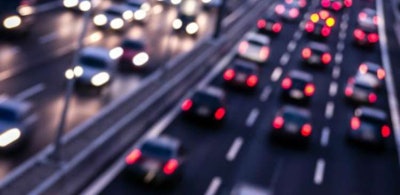 AAA President and CEO Marshall Doney says this equals one million more Americans driving for the holiday this year compared to last year. Of the number of drivers expected to travel for Thanksgiving, AAA anticipates having to rescue more than 370,000 motorists.
"Most will travel on the tried and true holiday road trip, thanks to gas prices that are holding at close to $2 per gallon," Doney said.
Truckers can expected more traffic in the year's top Thanksgiving destinations, which AAA projects are:
Las Vegas
San Francisco
San Diego
Orlando, Florida
New York City
New Orleans
Anaheim, California
Fort Lauderdale, Florida
Philadelphia
Seattle
Extra motorists won't be the only challenge truckers encounter on the roads during the holiday travel period. FreightWatch International, a cargo theft recording firm, warns that cargo thefts are also expected to rise during the holiday period. During the 2015 Thanksgiving weekend alone, there were 18 reported cargo thefts which had a total worth of almost $1.5 million.
FreightWatch cautions truckers to make sure their security protocols are updated for in-transit and warehouse operations. Electronics, clothing and shoes are the most-targeted cargo during the Thanksgiving holiday.
Notable thefts reported during previous Thanksgiving weekends include:
2015: Full truckload theft of $381,000 worth of television in Louisiana
2015: Full truckload theft of vehicles in Georgia
2014: Full truckload theft of $560,000 worth of cosmetics in North Carolina
2013: Facility theft of $648,000 worth of alcohol in Washington