Trucking executives were back on Capitol Hill Tuesday, April 4, continuing their calls for infrastructure improvements.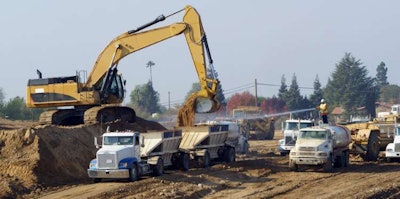 FedEx Freight President and CEO Mike Ducker and Werner Enterprises President and CEO Derek Leathers appeared before the Senate Commerce, Science and Transportation Committee's Subcommittee on Surface Transportation and Merchant Marine Infrastructure, Safety and Security. Both said the federal government needs to invest more in highways and bridges for the trucking industry to operate safely and efficiently.
On Wednesday, Transportation Secretary Elaine Chao said the problem with infrastructure improvement is more about regulation than it is about money. But, a prominent Democrat says otherwise.
In his testimony Tuesday Ducker said:
"Without improved surface infrastructure and wise policy decisions from Washington, FedEx and other companies cannot continue to help grow the U.S. economy and increase jobs. The need for significant investment in our infrastructure has never been more critical."
Leathers said:
"Congress should concentrate investment in major freight bottlenecks and congestion that hamper the efficient movement of both freight and passenger travel. The additional mileage and congestion combined with high freight demands and insufficient truck parking continues to cause needless added stress and frustration to our driver workforce, and can take away from their focus on safely and efficiently delivering our nation's goods."
In a statement issued Wednesday, the American Trucking Associations President and CEO Chris Spear said:
"ATA and its members are continuing to tell our story on Capitol Hill and at the White House about need to improve our nation's roads and bridges. Our industry currently loses nearly $50 billion annually to congestion – that is unacceptable. We must unclog our arteries and highways and make our infrastructure safer and more efficient by investing in our roads and bridges."
The Hill reports that while speaking before the American Association of Port Authorities conference Secretary Chao said, "Investors say there is ample capital available, waiting to invest in infrastructure projects. So the problem is not money. It's the delays caused by government."
Rep. Peter DeFazio (D-Ore.), ranking member on the Transportation Committee had a differing view. According to The Hill, DeFazio said most projects are held up at the local and state level, and that more than 90 percent of projects don't have to go through a rigorous environmental review at the federal level.