Big Boy's Truck Stop, in Kenly, North Carolina will soon have 24 truck electrification stations where drivers can pay to plug in and avoid idling their trucks' engines. This will be an economical way to provide electricity and hot or cold air during overnight stays. Additionally, four plugs will provide standby power for refrigerated cargo to avoid the need to run diesel compressors.
Duke Energy says the $300,000 project will provide electricity, along with heating or cooling for drivers, during overnight stays at the truck stop. There will also be four plugs to provide standby power for reefer units to avoid using diesel compressors.
IdleAir, which is based in Knoxville, Tennessee and manages truck electrification stations across the country, will install and manage the North Carolina stations. Installation is expected to be completed before this summer, IdleAir says.
Duke Energy projects the stations to save more than 25,000 gallons of diesel each year.
The family-owned Big Boy's Truck Stop is located at 595 Bagley Road in Kenly off I-95, exit 105.
The Duke Energy program was part of a 2015 settlement with the U.S. Environmental Protection Agency and environmental groups.
Thorntons opens in Chicago June 2
Thorntons, the independent gasoline/convenience-chain retailer, opens its newest Real Kitchen. Real Food. Travel Center Friday, June 2, at 3450 California Avenue in Chicago. With the addition of this new store, Thorntons will operate 187 stores throughout Kentucky, Indiana, Illinois, Tennessee, Ohio and Florida.
According to a statement from the company, the new travel center will offer added conveniences for truck drivers, including CAT Scales, an expanded rest area for overnight parking and DEF.
Beginning at 6 a.m. on grand opening day, Thorntons will award the first 100 guests with a Refreshing Rewards card, pre-loaded with prizes, that can be used for the Thorntons loyalty program. One guest will even win free gas for a year.
Grand opening for Missouri Sapp Bros. next week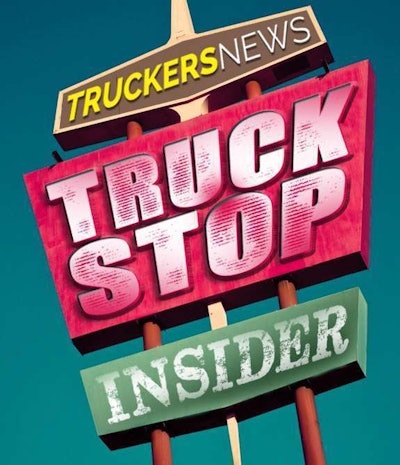 Sapp Bros. Travel Center opened a location in Harrisonville, Missouri recently, and celebrates its grand opening during the week of June 5. The travel center is located off exit 157 on I-49, is the company's first one in Missouri.
The new Sapp Bros. is open 24/7 and includes a Dunkin Donuts restaurant with a drive thru, Apple Barrel Restaurant, Lucille's Famous Fried Chicken, deli and food bar; five showers, a bathtub, certified guaranteed scale, truck repair service center, and 24-hour road service.
During the grand opening, there will be a prize wheel, gas discounts, Kansas City Royals tickets giveaway, free BBQ lunch, ribbon cutting, monument dedication and free tractor lubes.
Sapp Bros., Inc. has 17 travel centers from Salt Lake City, Utah in the west to Clearfield, Pennsylvania in the east.
Musket opens Texas DEF wholesale bulk rack
Musket Corporation, the trading and logistics arm of the Love's Family of Companies, recently opened a diesel exhaust fluid (DEF) wholesale bulk rack at 3400 W. 7th St. in Big Spring, Texas. This is the company's eighth DEF location.
"Musket is in the process of adding DEF facilities in select cities across the U.S. to provide customers with reliable access to a high-quality product," said Brian Hoover, manager of DEF for Musket. "Placing our newest DEF rack in Big Spring allows us to supply several Love's Travel Stops in the region."
DEF is a NOx abatement fluid that converts harmful emissions from diesel engines to nitrogen and water.
Musket operates eight DEF terminals across the United States with plans for several more opening this year.
DEF has been available at the pump alongside diesel at all Love's Travel Stop locations nationwide since 2010.
Pilot Flying J expands Haslam-Johnson's role
Pilot Flying J recently announced that Whitney Haslam-Johnson, previously the company's vice president of Brand and Customer Experience, and a member of the company's Board of Directors, has been named to the new position of Chief Experience Officer.
In her new role, Johnson's primary focus will be on creating positive and memorable moments, while elevating the overall team member and guest experiences. She will lead Pilot Flying J's marketing innovation and enhancements with special focus on real-time, one-to-one communication – listening to guests' comments and concerns via all channels and then implementing immediate action to address their needs.
Johnson will continue overseeing a portfolio of responsibilities from her previous position, including: advertising, media, public relations, rebranding and remodeling of all Pilot and Flying J locations, directing sports and marketing sponsorships and the rollout of new digital communication tools.