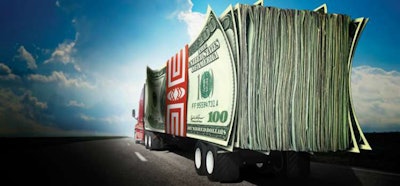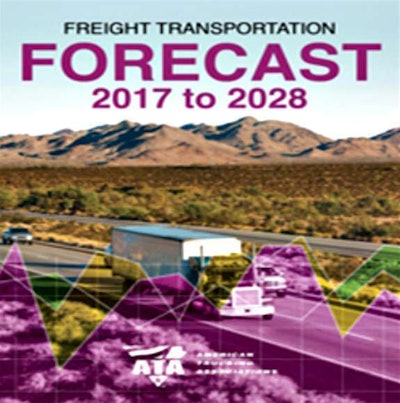 What's the economic future for trucking in America look like?
The American Trucking Associations issued its 2017-2018 Freight Transportation Forecast earlier this week, and suggests there'll be continued growth driven by manufacturing, consumer spending and international trade for the next 12 years.
Here are the six major takeaways from the ATA's report:
Freight volumes will grow 2.8 percent this year and increase at an annual rate of 3.4 percent through 2023. After that, the growth rate slips to 2.3 percent.

ATA says 15.18 billion tons of freight will be moved by all modes this year and projects that number to increase to 20.73 billion tons in 2028.

Trucking revenues will grow

5.4 percent annually between 2018 and 2023 and to

top $1 trillion by 2024.

Motor carrier revenues will grow at a rate of 4.7 percent through 2028, and total $1.24 trillion by the end of that year

T

rucking will remain the dominant means of freight delivery, but its share of freight tonnage will decrease to 67.2 percent by 2028.

Some "selected tightness in freight handling capacity" is expected, so some expansion will be needed.
The report can be purchased online for $125 for members, $250 for non-members.