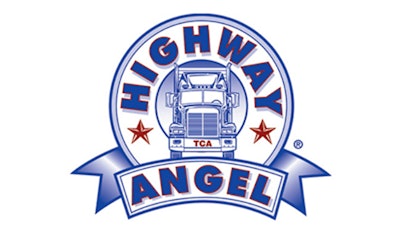 A Texas trucker has been recognized for for pulling a driver away from his burning pickup truck just before it exploded.
For his efforts, Adrian Parada, of El Paso, Texas, a driver for Stagecoach Cartage & Distribution, also of El Paso, has been named a Highway Angel by the Truckload Carriers Association.
TCA says:
On Oct. 25, 2016, Adrian was fueling at Love's Truck Stop in Fort Stockton, Texas when he observed a pickup truck on fire. He quickly told a fellow Stagecoach driver to call 911 as he went to see if the driver needed assistance. When Adrian approached the vehicle, he saw the driver frantically attempting to exit the truck. The driver then fell to the pavement and Adrian pulled him away from the burning vehicle. As they retreated, there were two explosions. The motorist experienced burns to his knees, feet, and arms.
Thanks to Adrian's selfless actions, the man was able to make it far enough away from the vehicle to avoid more serious injuries.
Parada was nominated by Jennie Valenzuela, vice president of Human Resources and and Safety for Stagecoach Cartage.
"When I expressed my appreciation to Adrian, he humbly said 'I did what anyone else would do,'" said Valenzuela.
Parada joins fellow Stagecoach drivers Jaime Avitia, Jimmie Torres and Juan Varela, who have been nationally recognized in the past. He was recognized by Stagecoach Cartage & Distribution, a Roadrunner Transportation Systems company.
For his willingness to assist his fellow driver, TCA presented Parada with a certificate, patch, lapel pin, and truck decals. Stagecoach Cartage & Distribution LLC also received a certificate acknowledging Adrian Parada as a Highway Angel.
EpicVue sponsors TCA's Highway Angel program.