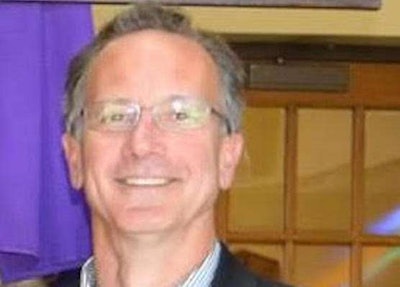 Trucker Buddy International has named Alan Welborn its new executive director. He replaces Randy Schwartzenburg, who retired.
TBI connects truckers with elementary school students as pen pals to introduce them to trucking.
Welborn has 17 years of experience in the trucking industry, with 15 years in management and sales.
Schwartzenburg was involved with Trucker Buddy from the time it was created and spent 25 years with the organization. He served as executive director for nine of those years.
"We have been fortunate to have Randy Schwartzenburg's expertise and hard work directing us for the past nine years," Welborn said. "He has dedicated his heart and soul over the years to make Trucker Buddy the best program he can and he will be missed."
Schwartzenburg said he will miss TBI but he is looking forward to his retirement.
"I have enjoyed my many years of working with the Trucker Buddy family and it's been one of the most satisfying things I've done in my career," he said.