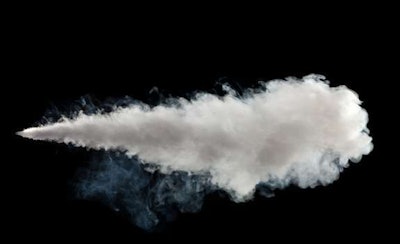 A truck driver was burned when the vaping device in his shirt pocket exploded as he drove along an Ohio interstate Thursday night.
The Ohio State Patrol said Daniel Reyes was driving a tractor-trailer about 11:00 p.m. Thursday on I-75 south near Defiance Pike, which is between Toledo and Findlay. The Toledo Blade reports Reyes' vaping device was in his shirt pocket when it exploded "setting a fire on his shirt and body."
The 34-year-old driver from Amherst, Ohio was able to safely pull his truck to the side of the interstate, grab a fire extinguisher and put out the blaze.
Reyes reportedly suffered non-life threatening injuries.
Vaping involves using a handheld electronic device that heats a liquid into a vapor the user can inhale.