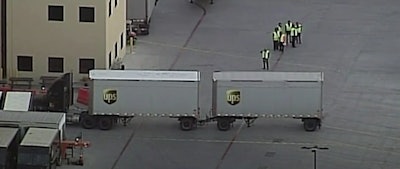 A UPS driver in San Antonio was killed last week when he was pinned under his own truck at the company's facility in San Antonio, Texas.
The incident occurred Oct. 17 when 59-year-old Terry Lee Sawyer was connecting his truck to a double box trailer, according to police reports. He left his cab to apply the airbrakes in the second trailer, but because the emergency brakes were not applied, the truck began to move. Police say Sawyer tried to get back into the cab to stop the truck, but was run over by it and killed.
Sawyer joined UPS in 1992 and had 20 years of safe driving.