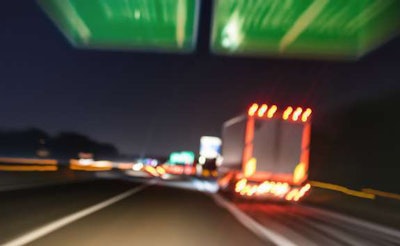 A truck driver was injured while driving in North Carolina last week when his truck was struck by objects thrown by passengers in another vehicle.
Local authorities said this was the latest and most serious of a series of similar attacks that occurred at on state Highway 111 near Goldsboro.
A statement from the Wayne County Sheriff's Office said:
On Tuesday, 10-31-2017, at or around 2:50 a.m., a tractor/trailer driver reported that occupants of a dark colored passenger vehicle threw something at his truck, which struck his windshield and knocked out his driver's side window. This was the most serious incident which sent the driver to the hospital with non-life threatening injuries, which included cuts to his face and glass in his eyes.
Two similar incidents occurred on the same stretch of highway; one on Oct. 25 and the other Oct. 26.
On Oct. 25, according to the sheriff's statement, a victim reported her car was struck twice by objects thrown from two different vehicles. She told police she saw a white car followed by a pick-up truck, and believes both vehicles are involved.
Then, on Oct. 26, the sheriff's office said between 11 p.m.and 11:30 p.m. three more drivers reported having objects thrown at their vehicles.
The sheriff asks anyone with information about these incidents to contact Detective Lt. Tom Flores, at 919-731-1487 or call the Crime Stoppers TIP LINE at 919-735-2255.