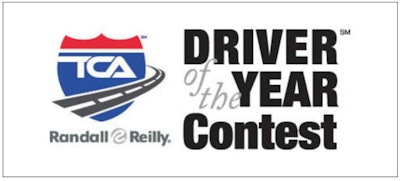 The deadline to enter the contest to find the best company driver in North America is approaching rapidly.
Nominations for this year's Company Driver of the Year Award will be accepted until 5 p.m. Friday, Nov. 10.
Truckers News and the Truckload Carriers Association are seeking nominations for the award, which honors one safe and professional company driver with $25,000. Two runners-up receive $2,500.
The contest is sponsored by Cummins and Love's Travel Stops.
The winner will be announced at TCA's annual convention March 25-28, in Kissimmee, Florida.
In addition, Truckers News' sister site Overdrive is seeking nominations for the Owner-Operator of the Year Award, which also comes with a $25,000 cash prize.
Nominations can be submitted at this link.
Company drivers must be nominated by the motor carriers that employ them, while owner operators may be nominated by themselves, spouses or by carriers they have been leased to for a period of three or more years.
A panel of judges will select the three finalists for each contest, to be announced in January. Each of the six finalists will receive an all-expense-paid trip to attend TCA's Annual Convention, scheduled for March 25-28, at the Gaylord Palms Resort in Kissimmee, Florida, where one grand prizewinner will be selected for each contest.
See the complete rules for the Company Driver of the Year contest.