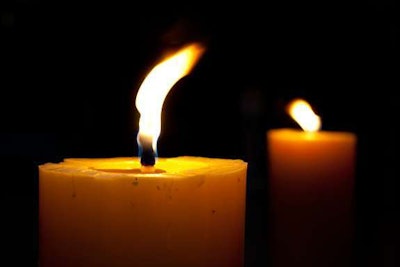 The man who created one of the leading CDL training schools in the U.S. has passed.
Harry Kowalchyk, Jr., 73, of Liverpool, New York passed away after an extended illness Sunday, Nov. 26.
Mr. Kowalchyk's obituary in the Syracuse Post Standard recounted his work:
On May 1, 1971 Harry founded National Tractor Trailer School with his business partner and long-time close friend, William Mocarski, and was president of the school for 46 years. Throughout their years of business, NTTS has trained over 30,000 men and women from all walks of life and educational backgrounds as entry-level heavy truck and tractor trailer drivers. He was a strong believer of the American dream and did what he could to provide people with a high quality education so they could achieve a brighter future as a professional tractor trailer driver. Ten years into the trucking industry, Harry became an instrumental part of the future for accredited truck driving schools nationwide, and became one of the founding fathers/president of C.A.T.D.S (Commission of Accredited Truck Driving Schools). He was also one of the founders of C.V.T.A (Commercial Vehicle Training Association) and a part of the board of directors; as well as serving on the National Younger Driver Standards Forum. He also served on the PTDI board of directors, executive committee and as a commissioner on the PTDI certification committee.
Mr. Kowalchyk was awarded the sixth annual Lee J. Crittenden award from the Professional Truck Driver Institute in 2004. This is awarded to someone who has done the very most to advance the goals and ideas of the PTDI.
He also was instrumental in the development of the military training of professional truck drivers at Fort Drum in northern New York.
Mr. Kowalchyk is survived by his wife, Mary Kowalchyk. They recently celebrated their 51st anniversary on Nov. 19. He is also survived by his daughter and son-in-law, Kimberly and Jamie Sather, his granddaughter and grandson; Nikki and Logan Sather. He is also survived by his sister and brother-in-law, Terry and Stuart Silverman residing in Palo Alto, California; and his niece, Melissa Silverman-Schutt and husband Paul; and nephew, Justin Silverman and wife, Kathy, all living in the San Francisco area.
He was a veteran of the U.S. Marine Corps, serving from 1961 to 1965.
Family and friends may call on Friday, Dec. 1, from 3 p.m. to 6 p.m., followed by a funeral service in celebration of Harry's life at 6 p.m. in the Thomas J. Pirro Jr. Funeral Home in North Syracuse, New York.
In lieu of flowers, donations may be made to the Lung Cancer Research Foundation.