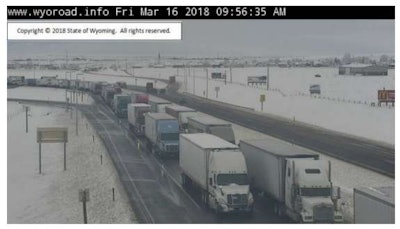 Parts of I-80 in and around Cheyenne, Wyoming have been shut down this afternoon by several several crashes cause in part by snow and high winds.
Numerous road closings were announced at about 2:40 p.m. Mountain Daylight Time today. The Wyoming DOT website said drivers should expect the closings to last for from four to six hours.
There were no reports of injuries from the accidents.