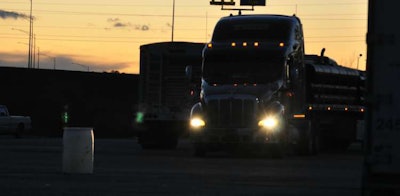 A Texas congressman who took up the fight against electronic logging devices is taking on another controversial trucking concern: hours of service.
U.S. Rep. Brian Babin (R-Texas-36), a member of the House Transportation and Infrastructure Committee, recently introduced The Responsible and Effective Standards for Truckers (REST) Act (H.R. 5417), a bill that would allow drivers to take one break each shift of up to three hours and not have it count against their 14 hours on-duty.
"I'm proud to introduce the REST Act today and give America's truckers the options they need to safely operate under today's rigid federal regulations," said Babin, who in July introduced legislation that would have delayed implementation of the ELD mandate by two years. "This bill is an important step in making the way for improved highway safety."
The Owner Operators Independent Drivers Association supports Babin's bill. The organization recently petitioned the Federal Motor Carrier Safety Administration to make almost the exact changes to the hours-of-service rule.
"We thank Rep. Babin for recognizing the need to address the lack of options for truckers trying to safely operate under today's overly rigid federal regulations," said Todd Spencer, acting president and CEO of OOIDA. "We want to see improvements to highway safety and what we have right now isn't going to get that done."