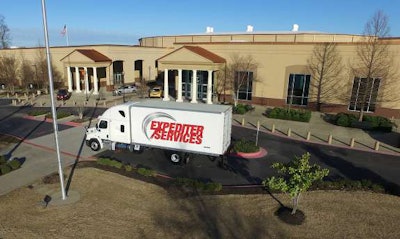 Expediter Services holds its ES Group Gathering April 27-28 at the Landers Center in Southaven, Mississippi, just south of Memphis and just off I-55.
The program focuses on expedited trucking, capacity solutions and truck ownership opportunities for the general trucking market. It features trucking industry leaders who'll share perspectives on topics of interest for drivers, independent contractors and owner-operators as well as decision makers with fleets of all sizes. Speakers include:
Leah Shaver, chief operating officer for the National Transportation Institute. Overseeing all business operations within NTI, Shaver is a frequent speaker on driver compensation and strategies addressing driver recruiting, retention and development of the driver candidate pool.
Ellen Voie, president & CEO of the Women In Trucking Association. The founder of Women In Trucking in 2007, Voie has championed the effort to create greater opportunities for women within the trucking industry. She began hosting a Women In Trucking Radio Show on SiriusXM's Road Dog Radio Channel in January.
Michael Miller, managing director of Stephens, Inc. As a managing director and head of Stephens' Transportation & Logistics Group, Miller is an analyst of the trucking industry with nearly 20 years of experience in mergers and acquisitions, hostile defense, strategic alternatives reviews and both public and private capital markets transactions.
Nick Burch, director of Recruiting for Panther Premium Logistics, a service of ArcBest. With over 15 years of experience in driver recruiting, operations and sales within the transportation industry, Burch oversees the recruiting efforts and the growth of the owner-operator network for Panther.
Ryan Gilliam, vice president of Recruiting for Forward Air. With more than 12 years of experience in a variety of management roles in trucking, Gilliam understands the challenges and opportunities that exist in the industry.
ES provides free lodging and meals for the attendees during the two days of the gathering. Details on the agenda and registration can be found at http://expediterservices.com/upcoming-egg-2018/.
The 2018 Spring EGG will also feature presentations from the ES leadership team as well as opportunities for attendees to learn about equipment financing and business support offered through the ES Network. ES will be welcome equipment vendors from its truck sales program, and attendees will be able to see some of the models that are available through the program.
ES recently launched the 150 Business Challenge. Started as a collaborative initiative with Women In Trucking, the goal of the challenge is to help establish 150 new women-owned small businesses within the transportation sector during 2018. There have been 29 new trucking businesses started so far.
"The ES Group Gatherings have always been a time when our team can connect with the men and women behind the wheel and many of the leading fleets in trucking," said Expediter Services President Jason Williams. "In coming together, we are able to discuss the challenges and the opportunities that exist in our industry."