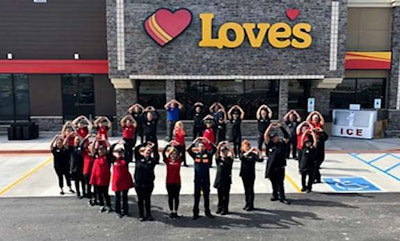 Love's Travel Stops opened its newest store in Belen, New Mexico this morning.
The store is located at 1903 Camino Del Llano (Interstate 25, Exit 191) and has:
62 truck parking spots
five showers
laundry facilities
Love's Truck Tire Care center
Arby's restaurant
"Love's is proud to extend our outstanding customer service to another area of New Mexico," said Tom Love, founder and executive chairman of Love's. "Belen is situated near two of the state's largest metropolitan areas. Drivers traveling through the area are now able to experience the clean places and friendly faces that Love's is known for."
Love's now has nine stores in New Mexico.