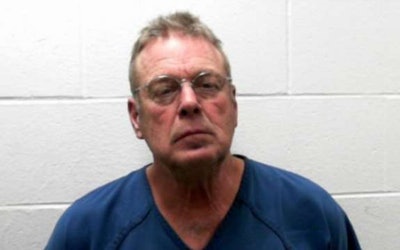 A Maine truck driver was arrested Thursday, May 17, for having illegally avoided paying some $1,300 in tolls over a six-year period. He was also charged with numerous other violations and had his truck impounded for two safety violations, according to the Maine State Police.
The police says Danny Olson, 61, of Turner, Maine, avoided the tolls on the Maine Turnpike by illegally attaching license plates not belonging to him, his truck or trailer. In a lengthy post on Instagram, the MSP also said Olson is "suspected of accumulating thousands more in unpaid tolls other northeast states."
Olson, an owner-operator doing business as K&E Transport of West Newfield, Maine, was charged with theft of services, having a false log book as he had not taken a proper rest in five days, failing to retain his previous log books, illegal attachment of registration plates, unauthorized taking of registration plates, and failing or neglecting to pay tolls, according to police.
Olson's bail was set at $2500 cash and he was released from the jail.