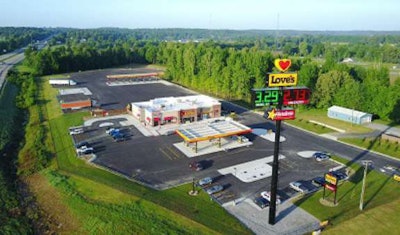 There are now 157 more truck parking spaces available as two new Love's Travel Centers open.
The Oklahoma-based corporation Thursday opened stores in Hanson, Kentucky and Lufkin, Texas.
The Kentucky store near the intersection of State Route 260 and Interstate 69 has:
a Hardee's restaurant
five showers
laundry facilities
63 truck parking spots
At the Texas location at 5614 U.S. Highway 59 North, there are:
94 truck parking spaces
showers
an Arby's restaurant
Love's Truck Tire Care
This is Love's second travel stop in Lufkin.