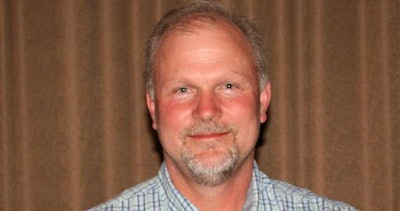 XPO Logistics driver Jeff Langenhahn went home with three big awards after the Wisconsin Truck Driving Championship, including being name grand champion.
Aside from winning the top spot, Langenhahn also won first place in the Twins class and was awarded the Ray Newberry "Mr. Safety" award.
The annual championship is put on by the Wisconsin Trucking Association. It was held May 18-19 in Neenah.
The winners were:
Grand Champion: Jeff Langenhahn, XPO Logistics
Ray Newberry "Mr. Safety" Award: Jeff Langenhahn, XPO Logistics
Pre-Trip Inspection Award: Nick Jarntowski, Old Dominion Freight Line
Rookie of the Year: Brian Tuttle, Windy Hill Foliage
3-Axle: Gary Reimer, FedEx Freight
4-Axle: Andrew Rynearson, XPO Logistics
5-Axle: Duane Staveness, FedEx Freight
Flatbed: Brent Glasenapp, FedEx Express
Sleeper Berth: Jeremy Steger, XPO Logistics
Straight Truck: Nick Jarntowski, Old Dominion Freight Line
Tank Truck: Gary Pingel, Old Dominion Freight Line
Twins: Jeffrey Langenhahn, XPO Logistics